My Babies
I love my pets! I would collect pets if I could keep up with so many! I have four cats, a rabbit, and a frog. Here are some profiles I created of them.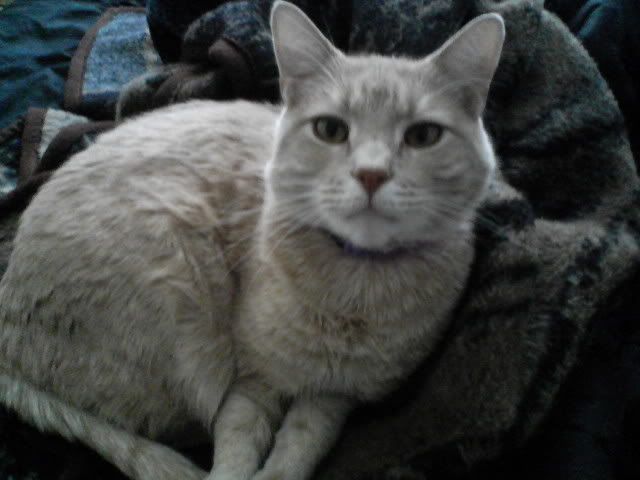 Mondego
Age: 8
Birthday: June 1, 2003
Favorite treat: Dairy Temptations
Favorite place to sleep: Bed
Nicknames: Monnie, Mon-Mon, Monniest of all the Degos, Monnie Didders, Didders, Diddly, Mon Diddly-ego, Diddle Diddle the cat with the fiddle, Bubba Roo Roo, Roo, Saying "Mon" over and over like revving a car engine
Bio: My mom found Mondego at our house (when I still lived there) as a tiny month old kitten. He was outside wailing for us as soon as the dogs had been put up. My mom couldn't get him to come to us, so when she let the other cats out to play, I went over to see him. I waited until he wasn't looking and grabbed him. He has been my baby ever since. Now, he is a senior, and is in love my husband Sean (daddy).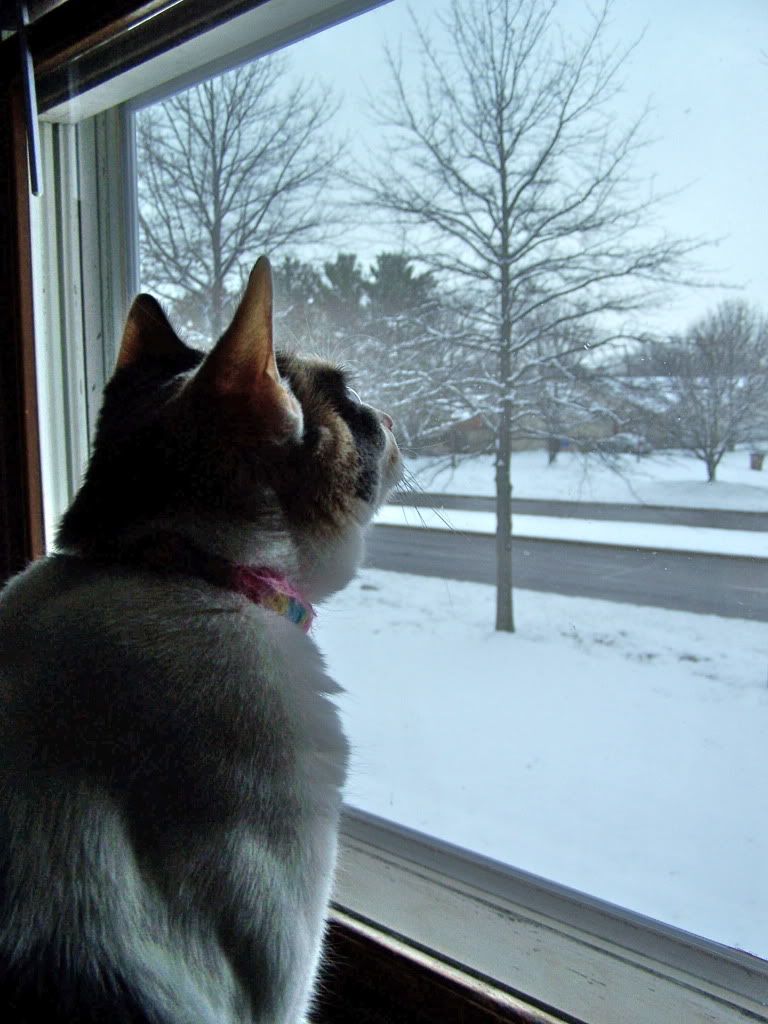 Harlequin
 Age: 3
 Birthday: March 23, 2008
 Favorite treat: Turkey  lunch meat
 Favorite place to sleep:  Mommy
Nicknames: Harley, Har-Har, Harley-quin, Har dee Har Har, Pumpkin Pie Face, Coffee Face, Poopy Butt
Bio: We adopted Harlequin in June 2008 from CARE. My mom and I walked into Petco to get some pet items, and we decided to look at the cats. There was a large middle section of cubbies filled with 5 kittens. I instantly noticed the little dilute calico. I remember saying "Mom! Look at the little calico!" I went home and told Sean about the little calico in passing. He asked if I wanted it. Of course I said yes. She is the most spoiled cat in the house, because she is my baby. She is attached to my hip, and gets her way all the time.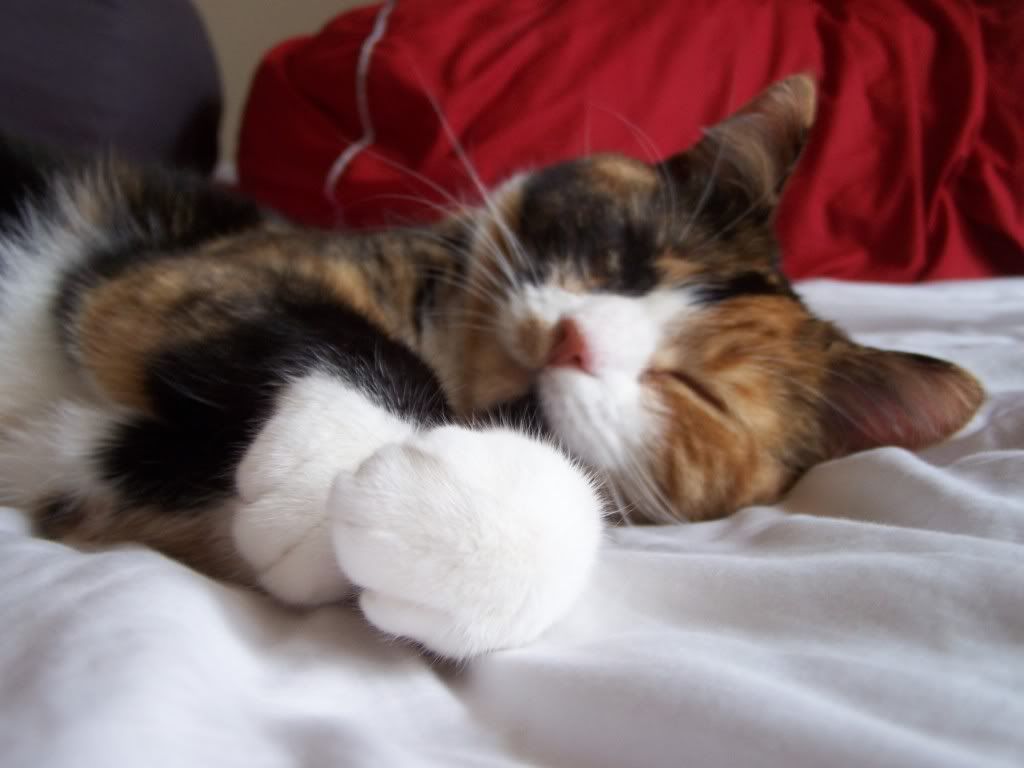 Lolita
Age: 2
Birthday: May 28, 2009
Favorite treat: vegan mayonnaise
Favorite place to sleep: ratty office chair
Nicknames: Loli, Lo-Lo, Lolita-Chiquita, Chiquita, Chiquita Banana, Banana, Little High Little Lo, Ro, Ro-Ro, Poof, Poopy Bear, Teddy Kitty, Chirpy Girl
Bio: Sean and I went to Petco to get some animal food. We weren't planning on getting anymore cats. We thought two was enough. We walked over to look at the cats which is always a recipe for disaster with me. We looked into a cubby with two kittens in it. As soon as Loli looked at me, it felt like I was hit with a ton of bricks. She put her paws on the window pane and meowed at me. She kept trying to follow me as we were looking at her info. With a bit of hassle with CARE, we managed to take her home that weekend. She is a bit of a loner, but when I sit on the computer, she always wants to lay on me.
Viola Coming Soon
Clark Coming Soon
Odyssey Coming Soon